First off, Ergens in NL would like to wish everyone Merry Christmas and a Happy New Year.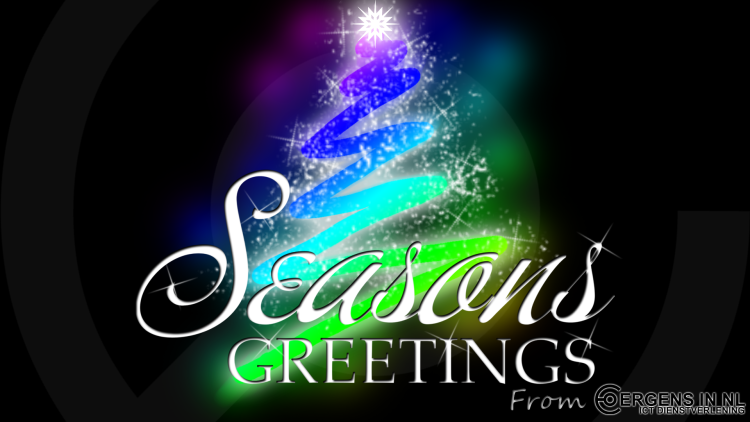 Changed Opening Hours
Like everyone during the holiday seasons, we also have social obligations that we cannot skip nor cancel. And this, unfortunately, has consequences for our reachability. However we do not expect this has any consequences for our services.
In General
During the holidays we are closed from December 23rd  12:00 (noon) 2014 CEST untill January 5th 2015. During this period it is not possible for us to commit to any appointments nor answer the phone at the office. After this period we'll be open for business as usual.
For Customers
The Emergency Phone is only available by voicemail on Christmas day and Boxing day; If you have an urgent call, please leave a message and we'll answer/respond to your call as soon as possible. We can only offer remote assistance during these days, due to the inability to leave the social obligations and/or travel.
On New-years eve as well as January 1st 2015 we are closed as well. Our Emergency phone will be handled as during christmas; You may leave a message and we'll respond as soon as possible. We are also limited in our ability to visit/travel and as such are only able to offer remote assistance.