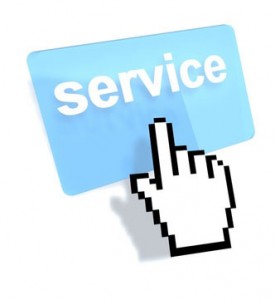 Ergens in NL was founded in 2009 over frustrations with other IT companies that are more intent on making profit than providing quality service. Ergens in NL has been established not with profitability in mind, but quality service. Service is no longer optional, but 90% of our product.
As customer, whether it be privately or as a business, you have noticed that service is being outsourced more and more, and you spend hours on end waiting on the phone listening to queezy music, for someone to give you service. Ergens in NL offers round the clock support and direct telephone numbers to your personal account manager or dedicated support team with no call forwarding or waiting. Even after hours and in the weekends. Answers to your support questions are usually minutes away, and in the wort case 12-24 hours. Never more than a day.
With years of experience in customer service, IT, (web-based) applications, software, and hardware, we are the perfect partner for every consumer, small private enterprise up to large companies. Whether it be creating or hosting a simple website, or planning and developing a complete world-wide corporate network, Ergens in NL will make sure you get what you ask for. And if we can't do it ourselves, We'll make sure that we hire the partner that can. And we'll make sure that it gets done.
Service is no longer optional, Service is what we provide.
If you have any questions or doubts about what or if we can really do something for you and your company? Feel free to contact us and we'll provide real cases and references.